May 9 2017 6:46PM GMT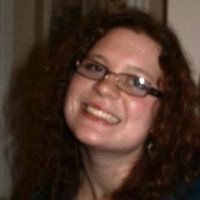 Profile: Kaitlin Herbert
Tags:
OpenShift is RedHat's cloud development Platform as a Service (PaaS). The free and open source cloud-based platform allows developers to create, test and run their applications and deploy them to the cloud. Continued…
Quote of the Day
"OpenShift spans a broad swath of new technologies, such as containers, software-defined storage and software-defined networks, but also requires skills in administering VMs and server hardware in on-premises deployments." – Beth Pariseau
Learning Center
Signs point to cloud future at Red Hat Summit 2017
At Red Hat Summit 2017, the open source software company made overtures toward cloud computing.
Delving into the container-based Red Hat PaaS, OpenShift
The Red Hat PaaS, OpenShift, combines Docker and Kubernetes features to provide app dev teams container management and orchestration capabilities.
IT pros strive to embrace OpenShift container portability advances
Red Hat and Amazon Web Services focus on container portability in OpenShift collaboration, signaling a multicloud and hybrid cloud roadmap.
Red Hat OpenShift opens doors for container-based mobile app dev
Red Hat OpenShift and AWS announced a new collaboration at the Red Hat Summit that could make mobile app deployment easier for developers.
Create a PaaS model for application portability
A PaaS model offers operational simplicity, but can present lock-in risks. Evaluate these four options to make your PaaS environment portable.
Trending Terms
Red Hat
PaaS
open source
cloud computing
Cloud Foundry
Writing for Business
Open source describes any software whose source code is in the public domain or that is copyrighted and distributed under an ______________.
a. open source license
b. open-source license
Answer