Aug 10 2018 4:49PM GMT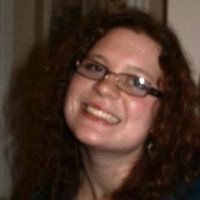 Profile: Kaitlin Herbert
Tags:
An open API, also known as a public API, is an application programming interface that allows the owner of a network-accessible service to give universal access to consumers of that service, such as developers. Continued…
Quote of the Day
"Open APIs enable IT to provide users data regardless of location — and in the user interface in which they are accustomed to working." – Laurence Hart
Learning Center
How API-based integration dissolves SaaS connectivity limits
Oracle's Vikas Anand discussed how API-based integration can help DevOps teams bypass limitations in SaaS integration and common integration challenges that plague hybrid IT environments.
Manage APIs with connectivity-led strategy to cure data access woes
Traditional IT created data silos that cause data access and delivery problems today. MuleSoft founder Ross Mason explains how to manage APIs with a connectivity-led strategy to achieve real-time data access and how APIs speed the adoption of new technologies, such as AI and FaaS.
Healthcare APIs weave into common lingo of federal officials
Healthcare APIs have captured the attention of federal health officials. The administrator of CMS, the head of ONC and the CTO of HealthCare.gov have all talked about the importance of application programming interfaces.
API management platform trends to watch in 2018
In 2018, API management platform maturation and the convergence with iPaaS will help improve business integration and API lifecycle management.
Select the best container monitoring tools for your environment
Different kinds of container monitoring tools track a wide range of data that keeps applications, networks and servers running as they should.
Trending Terms
REST
ODMAAPI management
JSON
xAPI
open source
Quiz Yourself
Open source describes any software whose source code is in the public domain or that is copyrighted and distributed under an ______________.
a. open source license
b. open-source license
Answer