May 10 2017 4:17PM GMT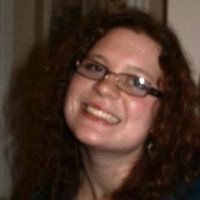 Profile: Kaitlin Herbert
Tags:
A one-time password token (OTP token) is a security hardware device or software program that is capable of producing a single-use password or PIN passcode. Continued…
Quote of the Day
"Strong authentication methods typically involve dynamically generated OTPs or certificate- and context-based authentication." – Dan Sullivan
Learning Center
Multifactor authentication: A buyer's guide to MFA products
Learn about the evolution of multifactor authentication technology, as well as how to procure and buy the right MFA products for your organization.
Strong authentication methods: Are you behind the curve?
Why don't more enterprises adopt strong authentication methods? The answer may lie in uncertainty about implementation strategies and costs.
FIDO authentication standard could signal the passing of passwords
Governments and industry are turning to the FIDO authentication standard for long term solutions to the challenges of effective and secure authentication.
Why mobile two-factor authentication is better than biometrics
By adding a second criterion to device access, mobile two-factor authentication makes it much more difficult for hackers to access users' devices.
Authentication in the cloud: Are more open standards the answer?
Cloud security expert Rob Shapland explains how open standards such as FIDO, SAML and OpenID can help ensure secure user authentication in the cloud.
Trending Terms
key fob
multifactor authentication
two-factor authentication
Google Authenticator
FIDO
Writing for Business
The credit union website uses two-factor authentication to protect _____ members.
a. their
b. its
Answer