Apr 23 2018 6:47PM GMT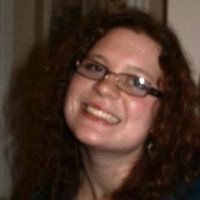 Profile: Kaitlin Herbert
Tags:
Onboard intelligence is the use of artificial intelligence (AI) that is housed locally in the device it operates. Continued…
Quote of the Day
"To enable edge devices to make better decisions, onboard deep learning processors are required." – Vishnu Andhare
Learning Center
CTO Simon Crosby explains edge intelligence, talks AI uses and risks
What do you get when you cross edge analytics with machine learning? Edge intelligence, which eliminates the need for cloud data storage in predictive analytics. CTO Simon Crosby explains how it works and offers insights into AI uses, data breach risks and more.
Is IoT taking us back to the garage? The 'hardware renaissance'
Vishnu Andhare of ISG says we're at the dawn of a hardware renaissance, where IoT hardware startups have the chance to rule the world.
AI leaders call for a stop on development of autonomous weapons
Business leaders and artificial intelligence experts sign an open letter to the governments warning of the risks of an AI arms race in autonomous weapons.
AWS AI services toss machine learning keys to dev teams
A slate of AWS AI services unveiled at re:Invent extends the cloud provider's machine learning, natural language and video processing capabilities.
The power, promise and controversy of AI applications
Artificial intelligence is everywhere, and as AI applications such as chatbots become pervasive, the tech industry may need to set some ground rules.
Trending Terms
autonomous system
driverless car
drone
edge computing
robotic process automation
machine learning
Writing for Business
Although big data is getting bigger all the time, much of the data being collected ___ useless.
A. is
B. are
Answer