Sep 6 2017 8:21PM GMT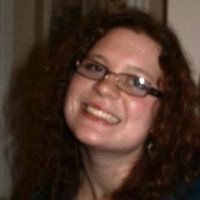 Profile: Kaitlin Herbert
Tags:
On-demand computing is a delivery model in which computing resources are made available to the user as needed. Continued…
Quote of the Day
"Cloud computing has shifted the technology model, giving customers on-demand computing services over the Internet…" – Nicole Lewis
Learning Center
Curb on-demand self-service risks with cloud inventory management
Cloud's on-demand self-service model can lead to shadow IT risks. Fortunately, admins can use cloud inventory management to regain control.
Autonomic computing may pave the way to software-defined data centers
With larger IT shops under increasing pressure to deliver competitive applications and services, many see autonomic computing as a solution.
The true definition of cloud computing is still lost on some IT pros
The true definition of cloud computing, in many cases, has been lost on businesses and even some IT teams. Expert Mark May clears up the confusion.
Cloud BI projects: Partners finding BI work, but not profits
Cloud BI work is growing for channel partners, who find ample consulting opportunities. But they must make do without traditional BI income sources, such as servers and storage.
Which cloud model is best for your big data project?
While public, private and hybrid cloud can all play a role in your big data project, public cloud is emerging as the most popular option. But that doesn't mean it's right for you.
Trending Terms
cloud computing
infrastructure as a service
AWS On-Demand Instances
Software as a Service
rogue IT
greynet
Quiz Yourself
Cloud ___________ is the exercise of administrative control over public, private and hybrid clouds.
a. orchestration
b. management
Answer