Nov 9 2017 7:27PM GMT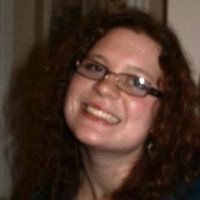 Profile: Kaitlin Herbert
Tags:
NVMe (non-volatile memory express) is a host controller interface and storage protocol created to accelerate the transfer of data between enterprise and client systems and solid-state drives (SSDs) over a computer's high-speed Peripheral Component Interconnect Express (PCIe) bus. Continued…
Quote of the Day
"For enterprises seeking to get the most out of flash storage, an investment in NVMe technology is becoming a foregone conclusion." – Scott Sinclair
Learning Center
Are you ready for NVMe storage and the future of flash?
Flash storage shifts the bottleneck to the storage network. NVMe storage technology and NVMe over Fabrics promise to address this problem.
Looking at NVMe storage technologies today and tomorrow
NVMe storage uses the fast NVMe connection protocol and flash-based SSDs. This guide outlines reasons why it might be the right choice for you.
The present and likely future of the NVMe protocol
Data speed in and out of SSDs led to the development of the NVMe protocol. Enterprises quickly saw the value in extending NVMe to storage networks.
How NVMe over Fabrics will change the storage environment
NVMe over Fabrics for high-end networking and the NVMe protocol replacing SCSI and SAS connectivity will each find a place in the data center.
NVMe flash array startups Pavilion Data, Vexata jump in
Most enterprises don't yet need the performance of an NVMe flash array, but that hasn't stopped startups from launching new storage products.
Trending Terms
nonvolatile storage
solid-state drive
PCIe
latency
3D XPoint
NVMe over Fabrics
Writing for Business
Bringing in all-flash for primary storage adds a faster system that can provide greater __________ value for the company.
a. economical
b. economic
Answer