Aug 14 2018 4:56PM GMT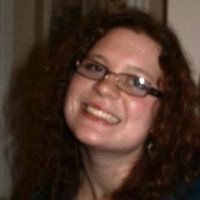 Profile: Kaitlin Herbert
Tags:
NVMe over Fabrics (NVMe-oF) is a technology specification designed to enable nonvolatile memory express message-based commands to transfer data between a host computer and a target solid-state storage device or system over a network, such as Ethernet, Fibre Channel (FC) or InfiniBand. Continued…
Quote of the Day
"NVMe-oF is an excellent choice where storage and compute power are strictly separated, such as IoT environments." – Sander van Vugt
Learning Center
NVMe-oF and its many benefits take NVMe to the next level
NVMe-oF capitalizes on NVMe, providing a common architecture that supports a range of storage network fabrics and scales out to multiple devices over greater distances.
Five NVMe-oF questions you've been dying to ask
What is NVMe-oF and why should you care? Here are five frequently asked questions about the innovative technology and what it means for the future of data storage.
NVMe-oF and storage class memory set to disrupt storage
Storage class memory and NVM Express over Fabrics, or NVMe-oF, technologies prove innovation is alive and well in the storage industry.
NVMe technology is but a first step toward bigger things
NVMe technology is leading the way to storage-class memory and other, more significant advances in storage. Get ready for it to play an important role in your storage strategy.
How NVMe over Fabrics will change the storage environment
NVMe over Fabrics for high-end networking and the NVMe protocol replacing SCSI and SAS connectivity will each find a place in the data center.
Trending Terms
NVMe
solid-state drive
SCSI
RDMA
NVMe over FC
direct-attached storage
Quiz Yourself
Servers equipped with flash storage are increasingly common and can _________ reduce latency.
A. farther
B. further
Answer