Apr 10 2017 9:00PM GMT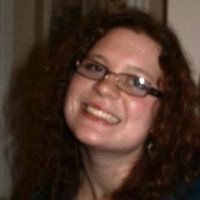 Profile: Kaitlin Herbert
Tags:
A non-disclosure agreement (NDA), also known as a confidentiality agreement, is a legally binding contract in which one party agrees to give a second party confidential information about its business or products and the second party agrees not to share this information with anyone else for a specified period of time. Continued…
Quote of the Day
"Having an NDA in place early in the process protects both parties, and may encourage vendors to share information on future product development plans." – Al Berg
Learning Center
Data center security concerns with contractors: Advisory Board Q&A
Background checks and supervision of outside contractors can help preserve physical data center security.
Becoming jaded with Security BSides' Jack Daniel
The financial success of the security industry has created 'breach' ambulance chasers. Marcus Ranum chats with Security BSides' cofounder Jack Daniel about a return to grassroots.
Business legal advice for solution providers: Managing crises and contracts
At ConnectWise IT Nation 2013, attorney Bradley Gross provides business legal advice for solution providers, addressing the most common problems they're likely to run into.
With data breach costs soaring, companies should review data sharing policies
Companies are sharing intellectual property in increasing numbers, but many organizations fail to monitor and enforce their policies, according to a recent survey.
Breaches reignite intellectual property protection
Even with DLP controls in place, intellectual property theft remains the elephant in the room for companies, dwarfing revenues lost by PII and other data security incidents.
Trending Terms
golden handcuffs
non-compete agreement
intellectual property
industrial espionage
insider threat
sensitive information
Writing for Business
A security policy should stipulate requirements for each department to _______ that confidential information and technologies are not compromised.
a. insure
b. ensure
Answer