Dec 18 2017 6:12PM GMT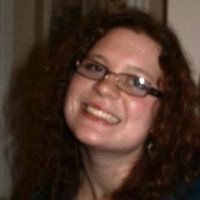 Profile: Kaitlin Herbert
Tags:
Neurodiversity is the range of discrete variations in the nervous systems of individuals across the population, particularly in ways that are manifested in clusters of non-standard behaviors. Continued…
Quote of the Day
"From a corporate perspective, a diverse team with different points of view and ways of approaching problems is a big benefit when it comes to solving security issues." – Shahar Ben-Hador
Learning Center
Cybersecurity skills gap fixes must support minorities
The cybersecurity skills gap could be reduced with more focus on women and minorities, according to experts.
Ask the expert: The value of diversity in cybersecurity staffing
Cybersecurity expert Tarah Wheeler explains why embracing diversity in cybersecurity can help solve the problems that are baffling information security professionals.
Diversity in IT and its workforce helps boost performance, output
In this SearchCIO video, Bruce Maas, vice provost for IT and CIO at the University of Wisconsin–Madison, details the need for diversity in IT.
Tech promotes communities and diversity in HR, LinkedIn exec says
Diversity in HR and tech tools to help achieve it are topics for LinkedIn chief human resources officer in Q&A before HR Tech World 2017.
Women, technology and diversity hiring — it's still a challenge
Technology and diversity still don't go hand in hand. A panel of software developers share their experiences in the effort to bring diversity to work.
Trending Terms
diversity training
human resource management
corporate culture
workforce analytics
business model
innovation culture
Writing for Business
HR was concerned that announcements of job cuts could ___________ staff morale.
a. effect
b. affect
Answer