Jun 8 2018 5:37PM GMT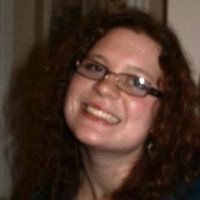 Profile: Kaitlin Herbert
Tags:
Network functions virtualization (NFV) is an initiative to virtualize network services traditionally run on proprietary, dedicated hardware. Continued…
Quote of the Day
"Implementation of open source for NFV applications will require service providers to adopt new ways of designing, deploying and supporting their network infrastructure." – Lee Doyle
Learning Center
Software-based networks lay foundation of networking's future
Software-based networks open up a range of evolutionary technologies that network engineers can apply to better support their organization's business goals.
Where does NFV deployment stand today?
Networking expert Lee Doyle looks into the status of NFV deployment among service providers and what factors could drive — or impede — NFV growth in 2018.
Service providers use NFV open source to innovate the network
NFV open source deployments grow, as service providers implement it in new applications. But continued code contribution, governing and testing challenges remain.
NFV vs. VNF: What's the difference?
NFV versus VNF: Is there a difference? The two networking approaches have related but distinct meanings, according to SDN engineer Darien Hirotsu.
5G architecture plus NFV, SDN offers performance gains
Using SDN and NFV with 5G architecture could create the most advanced network architecture to date, one expert said. But 5G doesn't require those technologies.
Trending Terms
commodity hardware
virtual network functions
hypervisor
NFV MANO
NFVi
ETSI
software defined networking
Writing for Business
The latest version of the server has a hypervisor _________ is embedded within the core system firmware.
A. which
B. that
Answer