Jul 19 2019 6:29PM GMT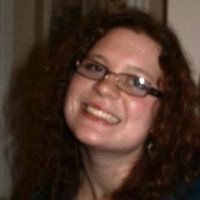 Profile: Kaitlin Herbert
Tags:
Network-attached storage (NAS) is dedicated file storage that enables multiple users and heterogeneous client devices to retrieve data from centralized disk capacity. Continued…
Quote of the Day
"NAS is general-purpose storage: It's a great choice for some cases, but it may not be the best option in other instances." – Brien Posey
Learning Center
Discover the best NAS products for your organization
There are multiple NAS devices on the market, including products from Dell EMC, HPE and NetGear. In this product roundup, discover the best NAS products for your business.
SAN vs. NAS: A diagram of the differences
In the SAN vs. NAS debate, you might not be sure which option is best for your organization. Here, we cover the differences between SAN and NAS, discuss the benefits of each and provide some simple diagrams.
Top 4 NAS backup strategies for your data protection
NAS backup strategies have evolved, and now the cloud is a prominent player in network-attached storage protection. Explore general methods, as well as specific products you can use for NAS backup.
Pure Storage buys Compuverde, expands file storage
Pure Storage digs deeper into unstructured data with the acquisition of Swedish startup Compuverde, which sells software to cluster nodes on premises and in clouds.
SAN vs. NAS architecture: How do the two storage systems compare?
Learn more about the SAN vs. NAS battle and how the two architectures compare and contrast, as well as the advantages and disadvantages of each. Also, explore where SAN and NAS are headed in the future.
Trending Terms
storage area network
private cloud
NAS appliance
scale-out storage
direct-attached storage
object storage
Quiz Yourself
This isn't a problem for most organizations today, but potential storage limits should ________ be considered when planning a new gateway deployment.
A. always
B. all ways
Answer