Jun 29 2017 5:57PM GMT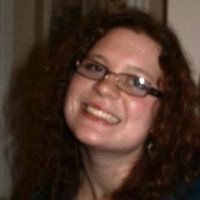 Profile: Kaitlin Herbert
Tags:
Network Address Translation (NAT) is the virtualization of Internet Protocol (IP) addresses. NAT is described in general terms in IETF RFC 1631. Continued…
Quote of the Day
"If you have NAT, you still need a firewall. No one is going to say NAT protects you to the point where you don't need a firewall." – John Curran
Learning Center
Overcome common IP address issues during a cloud migration
IP address issues can complicate a workload migration from a data center to the public cloud. Ensure a smooth transition with these management tips.
John Curran explains the importance of IPv6 connectivity
ARIN chief John Curran explains IPv6 benefits and the importance of IPv6 connectivity a year after depletion of the IPv4 address space.
Paul Vixie on IPv6 NAT, IPv6 security and Internet of Things
Paul Vixie, Internet pioneer and architect of key DNS extensions, spoke with SearchSecurity about IPv6 NAT, IPv6 and the Internet of Things.
Container networking offers opportunity to simplify networks
Container networking is still evolving, but experts and early adopters say they can help reduce complexity in data center networks.
Managing asymmetrical network traffic flows
Bloggers examine complexity stemming from network traffic flows, telemetry for Broadcom Trident and boosting cloud security as part of data protection strategy.
Trending Terms
CIDR
IPv6
STUN
netfilter
private IP address
Writing for Business
The _________ change in IPv6 is the increase of address space.
a. principle
b. principal
Answer