Dec 17 2018 7:51PM GMT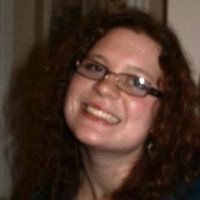 Profile: Kaitlin Herbert
Tags:
NetOps, also referred to as NetOps 2.0, is a networking approach that encompasses the use of DevOps tools, methods and techniques to create an agile, scalable and programmable infrastructure capable of delivering business-critical applications and services rapidly and efficiently. Continued…
Quote of the Day
"Similar to the DevOps framework, a NetOps approach provides networking teams with a way to use automation and virtualization to create more agile networks and deploy applications faster." – Andrew Froehlich
Learning Center
10 metrics to drive a NetOps 2.0 culture shift
NetOps 2.0 provides a philosophical and operational framework for networking teams looking to keep pace with fast-changing infrastructure demands in the age of DevOps. This infographic suggests 10 key performance indicators that IT leaders can use to help drive the necessary culture shift.
Are you ready for NetOps 2.0? A primer for networking pros
NetOps 2.0 represents the philosophies, tools and practices of next-generation network design and operations — including automation, programmability and virtualization. Here's what you need to know.
How NetOps and DevOps concepts tackle network problems
The NetOps and DevOps concepts both have a strong focus on automation, which acts as a bridge between the two approaches. Learn how using the two models together can strengthen IT.
NetOps, SecOps, DevOps concepts merge to automate security testing
Network security operations, or NetSecOps, can automate security testing for networks by adopting DevOps concepts. However, as these IT roles and job responsibilities blend together, some challenges can crop up.
What effect does NetOps have on enterprise networking teams?
As networks require more agility in order to support continuous application deployments, networking teams can use the concept of NetOps to enable and speed network automation and virtualization, as they move away from manual configuration.
Trending Terms
DevOps
network operations center
command line interface
intent-based networking
programmable network
network automation
Quiz Yourself
Successfully _______ a DevOps culture in a data center isn't easy, but it brings great rewards.
A. adapting
B. adopting
Answer