Oct 26 2018 8:25PM GMT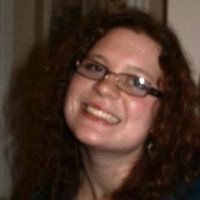 Profile: Kaitlin Herbert
Tags:
Net Promoter Score (NPS) is a metric for assessing customer loyalty for a company's brand, products or services. Continued…
Quote of the Day
"NPS can help CIOs continually rate and iterate on how they're serving the customer, which could be especially useful when introducing change to the organization." – Nicole Laskowski
Learning Center
Net promoter score a useful IT tool for honing customer-centric design
A net promoter score could provide IT with a mechanism for changing how they deliver products and services.
NEC launches InfinityBoard collaboration hardware for meeting rooms
NEC Display launches its new InfinityBoard collaboration hardware, an outdoor equipment manufacturer deploys NewVoiceMedia to improve contact center performance and Fuze announces mobile work upgrades and an upcoming analytics tool.
Three ways the employee Net Promoter Score is an HR supertool
To support worker retention efforts, you need to know how loyal your staff is. The employee Net Promoter Score can help you find out.
KPIs: Monitoring VAR business metrics for a better bottom line
Get advice on and find out how your peers are monitoring VAR business metrics, identifying trends and taking action to improve the bottom line.
IT managed service providers may find it pays to diversify
IT managed service providers continue to expand, but the fastest growing firms are those offering services in the cloud and other emerging fields.
Trending Terms
CRM
employee Net Promoter Score
customer health score
consumer experience
key performance indicators
customer life cycle
Likert scale
Quiz Yourself
Our data shows that a vast majority of customers prefer Brand A ____ Brand B.
a. to
b. than
c. over
Answer