Jun 11 2018 5:57PM GMT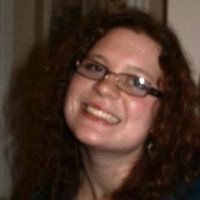 Profile: Kaitlin Herbert
Tags:
Net Neutrality is the principle that data packets on the internet should be moved impartially, without regard to content, destination or source. Continued…
Quote of the Day
"The previous rules required internet service providers, or ISPs, to provide equal treatment for all traffic on their networks. Under the new rules, ISPs would no longer have these restrictions, as long as they provide notice of traffic-treatment policies to their customers." – Irwin Lazar
Learning Center
Net neutrality repeal could limit telehealth providers
Net neutrality repeal's implications on telehealth providers include potentially restricting the ability of small and rural hospitals and some doctors' practices to send and receive medical images and use health IT.
Lifting Net neutrality rules can't promise long-term carrier climate
Carriers will be allowed to charge customers for priority services if the FCC eliminates neutrality rules, but the carrier win could have its problems, because no one knows the ultimate outcome of the change.
Three-step network strategy sells big changes as more doable
To sell a revolutionary network strategy internally, break it down into three steps that emphasize a solid virtual device model and well-thought-out TCO and ROI.
Comparison of popular technical SD-WAN service models
Network pros may need help deciding which SD-WAN service model option best suits their organizations' needs. While two options exist, more could be coming. Learn more in this comparison.
Why SDN and NFV thinkers should care about net neutrality
Now that a circuit court struck down net neutrality rules, will SDN and NFV be used as tools to create an anti-competitive Internet?
Trending Terms
FCC
common carrier
Telecommunications Act of 1996
edge provider
zero rating
two-tiered Internet
Writing for Business
The bandwidth demands of the average Internet user have increased dramatically since the _____.
A. 1990s
B. 1990's
Answer