May 19 2017 7:55PM GMT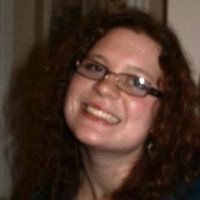 Profile: Kaitlin Herbert
Tags:
Net Neutrality is the principle that data packets on the Internet should be moved impartially, without regard to content, destination or source. Continued…
Quote of the Day
"The primary foundation of net neutrality explained is this: Providers should not be able to give services they offer any advantage over a competing service running over their network." – Russ White
Learning Center
Net neutrality explained: The idea is simple, but appearances deceive
When it comes to net neutrality explained, there's more to it than just treating every packet the same.
Net neutrality law: Much ado about nothing?
President Drumpf's free-market pick for the FCC might dismantle net neutrality law, but some industry watchers say that's not such a big deal.
In aftermath of FCC privacy rules repeal, uncertainty, ironies abound
ISPs stand to make billions from the rollback of FCC privacy rules, but does the move hurt our success in the data economy? Also: brain-computer interfaces.
Does Internet neutrality shake up IoT plans?
The Internet of things is generating more data, but what happens when Internet neutrality affects how that information is received? Find out how Net neutrality challenges IoT.
Why SDN and NFV thinkers should care about net neutrality
Now that a circuit court struck down net neutrality rules, will SDN and NFV be used as tools to create an anti-competitive Internet?
Trending Terms
net bias
two-tiered Internet
common carrier
edge provider
zero rating
telecom carrier
Writing for Business
Telecom carriers are increasingly making a ______ into cloud services.
a. segway
b. segue
Answer