Dec 13 2018 7:43PM GMT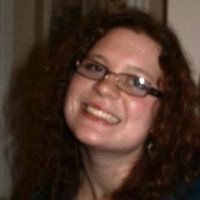 Profile: Kaitlin Herbert
Tags:
Natural language understanding (NLU) is a branch of artificial intelligence (AI) that uses computer software to understand input made in the form of sentences in text or speech format. Continued…
Quote of the Day
"NLP and NLU technologies are becoming more prominent in the enterprise. The former simply parses words, but the latter aims at a deeper level of understanding." – Kathleen Walch
Learning Center
Knowledge graph applications in the enterprise gain steam
Knowledge graph applications can be technically challenging and time-consuming to build, but enterprises are starting to find that the work can lead to positive returns.
NLP vs. NLU and the growing ability of machines to understand
In the question of NLP vs. NLU, the difference comes down to the use of machine learning to understand human text and speech at deep levels. With that level of understanding, the possibilities are limitless.
Call center automation advances, but only as far as NLP can take it
Call center automation is changing customer service and enriching survey efforts, but strides forward hinge on natural language processing improvements.
Words to go: Amazon AI services
Use this quick rundown of key Amazon AI tools to push the boundaries of your cloud applications with machine and deep learning technology.
The role of voice technology in IoT expands beyond consumers
Learn how three companies are bringing voice technology to all aspects of IoT, from automotive to consumer to manufacturing.
Trending Terms
human-computer interaction
natural language
natural language processing
speech recognition
AI
natural language generation
Quiz Yourself
Some employees fear that computers will take over their jobs with the _______ of machine learning, but that is not the case.
A. raise
B. rise
Answer