Sep 12 2017 6:14PM GMT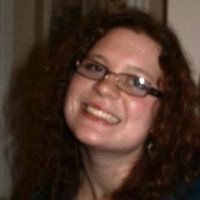 Profile: Kaitlin Herbert
Tags:
Natural language processing (NLP) is the ability of a computer program to understand human speech as it is spoken. Continued…
Quote of the Day
"The new wave of enterprise interfaces will rely on natural language processing and generation, visual analytics and gesture interpretation — technologies powered by AI." – Nicole Laskowski
Learning Center
Three trends to keep top of mind when crafting an AI strategy
When developing an AI strategy, CIOs should consider three trends, according to Gartner analyst Whit Andrews.
NLP technology inspires customer interaction projects in key verticals
NLP technology is starting to generate projects for IT service companies as businesses look to improve customer experience through chatbots and other apps.
Call center automation advances, but only as far as NLP can take it
Call center automation is changing customer service and enriching survey efforts, but strides forward hinge on natural language processing improvements.
Health IT experts discuss how they're using NLP in healthcare
NLP in healthcare will become increasingly important. Two health IT experts discuss how they're using NLP in their healthcare organizations.
The relationship between population health and NLP in healthcare
Two health IT experts discuss NLP in healthcare and the role it plays in achieving population health.
Trending Terms
machine learning
deep analytics
opinion mining
IBM Watson supercomputer
cognitive computing
named entity
Quiz Yourself
_____ learning algorithms are stacked in a hierarchy of increasing complexity and abstraction.
a. Deep
b. Machine
Answer