Apr 18 2017 5:18PM GMT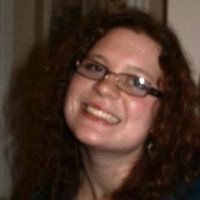 Profile: Kaitlin Herbert
Tags:
NAND flash wear-out is the breakdown of the oxide layer within the floating-gate transistors of NAND flash. Continued…
Quote of the Day
"While NAND flash technology ushered in the solid-state era, it is really just the harbinger of products to come that will challenge the traditional concepts of memory and storage." – Rich Castagna
Learning Center
The status of NAND flash memory now and in the near future
As the NAND flash memory shortage eases, 3D NAND, and even more advanced technologies, promise a bright flash future for storage.
NAND flash technology is just the beginning
NAND flash technology delivers a high level of performance at a high rate of speed, but storage vendors are developing products that will greatly expand solid state's role.
How NAND flash degrades and what vendors do to increase SSD endurance
Storage Switzerland senior analyst Eric Slack dives into the technical aspects of SSD cell degradation span and what vendors are doing to increase SSD endurance.
NAND flash shortage has SSD supply, pricing impact
NAND flash shortage could slow price declines and strain SSD supplies as manufacturers confront challenges in a shift from 2D to denser 3D technology.
Best practices for solid-state drive storage technology
Solid-state drive storage (SSD) technology best practices center on identifying I/O-intensive applications so that data storage technology can provide the greatest benefit to IT organizations. Here are our top 10 best practices for SSDs.
Trending Terms
NAND flash memory
solid-state storage
3D NAND flash
MLC flash
SLC flash
Writing for Business
Servers equipped with flash storage are increasingly common and can _________ reduce latency.
A. farther
B. further
Answer