Aug 13 2018 4:52PM GMT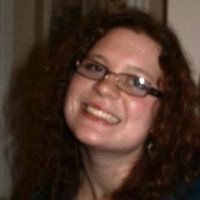 Profile: Kaitlin Herbert
Tags:
NAND flash memory is a type of nonvolatile storage technology that does not require power to retain data. Continued…
Quote of the Day
"The population of users who need 3D NAND flash chips on their computers is limited to those who run extremely large workloads, such as big applications or multiple virtual machines." – Brien Posey
Learning Center
NAND flash shortage end could lead to dramatic price drop
NAND flash shortage is on the verge of ending after two years. Chip prices could drop significantly, semiconductor analyst Jim Handy predicted at Flash Memory Summit.
Key factors that affect NAND flash memory endurance
Several factors can shorten NAND flash memory durability, including some measures that vendors take to improve the life of their drives.
3D NAND technology: What it is and where it's headed
The durability and cost effectiveness of 3D NAND technology makes it a compelling option in the flash memory market. Now that the NAND shortage is over, how will the tech develop?
Intel, Micron end 3D XPoint memory joint development
Intel and Micron plan to cease their joint development of ultrafast 3D XPoint memory technology in 2019, once they complete work on the second generation of their high-performance technology.
The ultimate guide to NAND flash technology
It's important for IT buyers and administrators to understand NAND flash technology. Layers, bits per cell and durability are all concerns.
Trending Terms
non-volatile storage
NAND flash wear-out
NOR flash memory
logic gate
3D NAND flash
SSD write cycle
Quiz Yourself
Bringing in all-flash for primary storage adds a faster system that can provide greater __________ value for the company.
a. economical
b. economic
Answer