Aug 28 2019 7:13PM GMT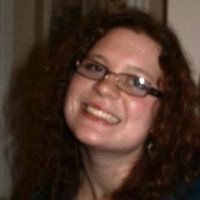 Profile: Kaitlin Herbert
Tags:
Multiprotocol Label Switching (MPLS) is a protocol-agnostic routing technique designed to speed up and shape traffic flows across enterprise wide area and service provider networks. Continued…
Quote of the Day
"As you consider whether to renew your existing MPLS service contract — and for how long — you need to have your eyes on everything from price to speed of deployment." – John Burke
Learning Center
How SD-WAN architectures improve network flexibility and efficiency
With SD-WAN architectures, organizations can simplify WAN management and optimize WAN connections. Take a look at some basic SD-WAN configuration options and how they can improve network flexibility.
MPLS fabric is natural fit for ISP backbone overlays
The prevalence of multiprotocol label switching makes MPLS fabric an obvious choice for ISPs implementing network overlays in their backbone networks.
8 steps to a successful MPLS migration
To ensure a successful MPLS migration, it's important to understand what your new service provider will be able to offer.
What you need to set a global MPLS network architecture
Designing a robust global MPLS network architecture takes careful planning, writes Robert Sturt. Here is part one of a three-part series.
SD-WAN market growth sparks new channel services
As the SD-WAN market heats up, channel partners are launching specialized services to win over customers. Find out what's driving the market's growth and learn more about partner offerings in this dynamic technology sector.
Related Terms
data link layer
network layer
quality of service
MPLS-TP
lambda switching
GMPLS
Quiz Yourself
In information technology, an ___________ specifies the overall structure, logical components, and the logical interrelationships of an information system.
a. architecture
b. infrastructure
Answer