Sep 28 2018 7:53PM GMT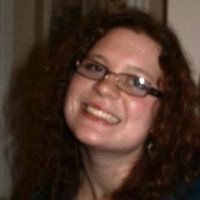 Profile: Kaitlin Herbert
Tags:
Multifactor authentication (MFA) is a security system that requires more than one method of authentication from independent categories of credentials to verify the user's identity for a login or other transaction. Continued…
Quote of the Day
"Although not foolproof, the use of multi-factor authentication schemes can greatly reduce the chances of account compromise." – Craig Young
Learning Center
State Department data breach exposes employee info
A State Department data breach compromised the agency's unclassified email system and led to the exposure of employee data and one expert said the issue may have been a lack of multi-factor authentication.
Pros and cons of a multi-factor authentication mobile app
A multi-factor authentication mobile app is more secure than an app that relies solely on passwords. Determine the pros and cons before an implementation.
What are some useful multifactor authentication examples?
Our expert explains multifactor authentication examples in healthcare settings and looks at why this technology is useful for protecting patient data.
How to manage multi-factor authentication for Office 365
MFA is a layered approach to security that exceeds the traditional username/password method. Here's how to manage multi-factor authentication for Office 365.
Explore two major user authentication methods
Biometric and multifactor authentication may be better than traditional user authentication methods, but neither approach to identity management is perfect. Review the benefits and pitfalls to discover which option works for your organization.
Trending Terms
security token
biometric verification
one-time password
authentication server
two-factor authentication
authentication factor
Quiz Yourself
The credit union website uses two-factor authentication to protect _____ members.
a. their
b. its
Answer