Aug 19 2019 4:35PM GMT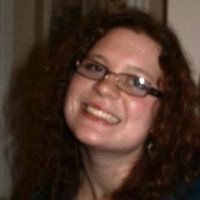 Profile: Kaitlin Herbert
Tags:
Multifactor authentication (MFA) is a security system that requires more than one method of authentication from independent categories of credentials to verify the user's identity for a login or other transaction. Continued…
Quote of the Day
"The goal of multifactor authentication methods is to increase the difficulty for an adversary to exploit the login process and roam freely around personal or corporate networks and compromise computers to steal confidential information — or worse." – David Strom
Learning Center
Samsung-Microsoft partnership will benefit end users
Samsung debuted its new smartphone and touchscreen PC at its Unpacked event, but the main enterprise news focused on a new Samsung-Microsoft partnership and the possibilities it brings to the enterprise, according to analysts.
Purchasing multifactor authentication tools: What to consider
Purchasing multifactor authentication tools is complicated if an organization doesn't understand its specific needs. Learn what enterprises need to know before investing to understand the risks of the technology, as well as the multifactor authentication benefits, including token options.
Multifactor authentication methods, use cases and products
Multifactor authentication protects businesses from cyberattacks by requiring two or more forms of authentication from the user before allowing access. In this buyer's guide, explore multifactor authentication methods, use cases and market-leading products before making a final buying decision.
Quick steps to enable AWS multifactor authentication
Enterprises shouldn't overlook account management and security. Use these AWS multifactor authentication methods, such as setting up AWS U2F security keys, to establish AWS account integrity in your organization.
How to set up and enforce Azure multifactor authentication
Azure multifactor authentication folds more
security into the enterprise by requiring additional means to verify a user's credentials. To implement an authentication policy, administrators must understand how verification options differ and the steps to complete set up.
Trending Terms
security token
biometric verification
authentication server
one-time password
two-factor authentication
authentication factor
Quiz Yourself
The credit union website uses two-factor authentication to protect _____ members.
a. their
b. its
Answer