Sep 26 2018 7:25PM GMT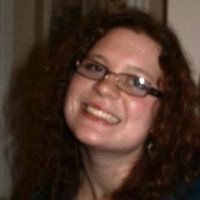 Profile: Kaitlin Herbert
Tags:
A multichannel contact center is a call center that allows agents to interact with customers over several communication channels, but each channel operates in isolation. Continued…
Quote of the Day
"A multi-channel system allows a contact center to provide improve customer care by providing quality service through any medium, including: voice, text-SMS, Fax or Web." – Paul Lang
Learning Center
Avaya adds real-time speech analytics to contact centers
Avaya has added tools including real-time speech analytics to its workforce optimization suite. The upgrades are expected to help Avaya's customers increase sales and boost customer satisfaction.
Is your call center multichannel or cross-channel?
Indentify the difference between a multichannel and cross-channel contact center.
The omnichannel contact center is now mandatory
The omnichannel contact center is becoming increasingly important. But voice communications is still the preferred channel for many consumers.
With cloud-based contact centers, one size does not fit all
Cloud-based contact centers are one of the fastest-growing market segments when it comes to software as a service. Learn what's driving this shift to the cloud and how enterprises need to respond to this trend.
Polycom acquisition helps Plantronics against Cisco, Logitech
Plantronics' Polycom acquisition should strengthen the headset provider's portfolio and open doors to the conference room, according to Wainhouse Research.
Trending Terms
omnichannel
customer experience management
Interactive Voice Response
customer self-service
contact center infrastructure
multichannel marketing
Quiz Yourself
The question on everyone's _____ is how to improve customer experience and cut costs at the same time.
a. minds
b. mind
Answer