Sep 3 2018 8:13PM GMT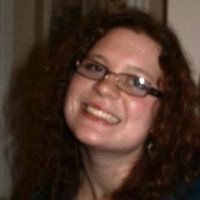 Profile: Kaitlin Herbert
Tags:
A multi-cloud strategy is the use of two or more cloud computing services. Continued…
Quote of the Day
"Regardless of how many or which clouds you use in your multi-cloud strategy, one thing remains the same: It's all about protecting and managing data wherever it resides." – Dave Raffo
Learning Center
Who needs a multi-cloud environment and how best to deploy one
A multi-cloud environment isn't right for every business. But for those that need service reliability, data privacy and flexibility in the cloud services they use and cost-effective services, a multi-cloud approach might be the answer.
The best multi-cloud strategy is to just ignore the hype
A multi-cloud strategy is only useful if you have a clear understanding of what it means and the technical constraints to operate multiple IaaS clouds.
A multi-cloud strategy provides more options and headaches
Multi-cloud strategy has taken over the cloud conversation. It's no longer a matter of how to use the cloud, but rather how to play to the strengths of the various cloud service providers.
Don't let Kubernetes services stall a multi-cloud strategy
While managed Kubernetes services from AWS, Google and Microsoft have their perks, they aren't necessarily conducive to portability in a multi-cloud strategy. Certain third-party tools and deployment tips, however, offer a workaround.
Four situations where a multi-cloud strategy makes sense
A multi-cloud strategy is best for businesses needing to protect against data loss and ensure business continuity. It's also a good way to protect privacy, provide flexibility and optimize the whole cloud experience.
Trending Terms
IaaS
vendor lock-in
data sovereignty
availability zones
hybrid cloud
Quiz Yourself
Brokers must work closely with cloud providers, while also _________ their services to appeal to customers.
A. distinguishing
B. differentiating
Answer