Dec 7 2017 6:48PM GMT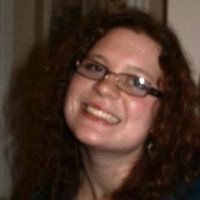 Profile: Kaitlin Herbert
Tags:
MongoDB is an open source NoSQL database management system that is known for its scalability. Continued…
Quote of the Day
"MongoDB streamlines development efforts, freeing up developers who were formerly doing back-end design to focus on other tasks." – Jack Vaughan
Learning Center
Keyboard data leak exposes millions of personal records
Misconfigured MongoDB database settings exposed millions of personal records collected by the app developer Ai.type in a massive keyboard data leak.
MongoDB 'Charts' a way to dashboard visualization from its database
As MongoDB looks to fill in gaps, a native dashboard visualization engine is on tap. MongoDB Charts adds another way to look into NoSQL.
How did thousands of MongoDB databases get hijacked?
MongoDB databases with insecure authentication practices are at risk of attacks. Find out how to properly configure and secure databases.
Risk & Repeat: Analyzing the accidental data breach
This Risk & Repeat podcast discusses how accidental data breaches are caused when enterprises mistakenly expose user data online.
MongoDB Atlas footprint grows bigger with Azure, Google cloud support
MongoDB Atlas expands cloud database support to Azure and Google, while MongoDB Stitch emerges for streamlined back-end development in the cloud.
Trending Terms
open source
NoSQL
relational database
key-value pair
JSON
horizontal scalability
Writing for Business
Open source describes any software whose source code is in the public domain or that is copyrighted and distributed under an ______________.
a. open source license
b. open-source license
Answer