May 8 2018 7:04PM GMT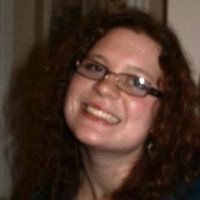 Profile: Kaitlin Herbert
Tags:
A mobile productivity app is a software program that allows smartphone, tablet and wearable device users to perform essential day-to-day tasks. Continued…
Quote of the Day
"Mobile apps make sense for field service workers because they rely on portability and ease of use. These types of employees are rarely in the office, so mobile is often the best way to equip them with the tools they need." – Harpreet Ahluwalia
Learning Center
Field service mobile apps offer usability, new features
Service companies and mobility have always been a good match, but now field service mobile apps are expanding to include more advanced features such as AR and predictive analytics. Find out how smaller businesses can take advantage of these systems.
AI, security shape mobile app development trends in 2018
Curious about the top mobile app development trends in 2018? Expect artificial intelligence, augmented reality and security to play a big role.
Real-world ways mobile apps boost employee productivity
Mobile applications can be the key to increasing employee productivity, but it's important for IT to find a way to measure their real-world value for workers.
Pros and cons of AI for mobile IT
Mobile administrators will see the pros and cons of AI in the next few years. Find strategies to take advantage of AI and navigate the problems it may pose.
Four ways to break through mobile business strategy barriers
A mobile business strategy can get organizations' mobile efforts off the ground while avoiding common roadblocks. Find out four ways to do just that.
Trending Terms
employee productivity
productivity software
MPaaS
device-agnostic
mobile device management
enterprise mobility
Writing for Business
I prefer native apps ___ Web apps because they're customized for my smartphone.
A. than
B. to
Answer