Oct 29 2018 8:04PM GMT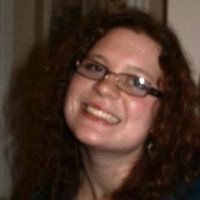 Profile: Kaitlin Herbert
Tags:
A mission-critical application is a software program or suite of related programs that must function continuously in order for a business or segment of a business to be successful. Continued…
Quote of the Day
"When deploying a mission-critical application, we need to test and validate both the functionality of the application and the capabilities of the infrastructure." – Niel Nickolaisen
Learning Center
Cloud and containers rewrite monitoring and management rulebooks
Modern IT is undeniably more flexible with the abstraction layers of cloud and containers — but is it still hitting performance goals? Only if ops teams change tactics.
Mission-critical IoT: What every business needs to know to prosper
Keysight Technologies' Cheryl Ajluni offers three things any business or product maker can do starting today to improve their chance of mission-critical IoT success.
Dell EMC: Time for hyper-converged, but not for mission critical
Hyper-converged vs converged infrastructure: Dell EMC says hyper-converged isn't ready for mission-critical applications, but may be by the end of the year.
Evolving data protection technologies require attention
There are lots of threats out there, but these are 'exciting times' for data protection technologies, according to Arcserve's vice president of products.
Puppet on why people, process and technology are mission critical to DevOps success
At the PuppetConf user and partner summit in San Francisco, Puppet and its customers shared insights on how best to address the people, process and technology sides of the DevOps success equation.
Trending Terms
uptime and downtime
IT performance management
hot backup
scalability
disaster recovery
N+1 UPS
automatic vehicle locator (AVL)
service level agreement (SLA)
Quiz Yourself
An operating system (OS) is the ________ that, after being initially loaded into the computer by a boot program, manages all the other programs in a computer.
a. program
b. software
c. application
Answer