May 9 2018 7:08PM GMT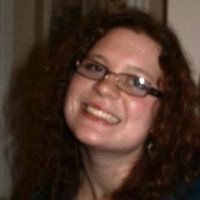 Profile: Kaitlin Herbert
Tags:
Microsoft Windows Server LTSC (Long-Term Servicing Channel) is a service option for companies that prefer a traditional release cycle of two to three years between major feature updates. Continued…
Quote of the Day
"Microsoft will release a developer-focused Windows Server version twice a year. Businesses can choose between a traditional release cycle or one that suits continuous deployment." – Stephen J. Bigelow
Learning Center
Multiple choices complicate Windows Server upgrade process
A Windows Server upgrade means more than just migrating existing workloads to the new operating system. Enterprises can tap into advanced software-defined functionality if they pay a premium for the Datacenter edition, but this choice can also affect a hardware refresh plan.
Revved-up Windows Server release cadence now serves DevOps
Microsoft now offers a Windows Server release every six months for fast-moving businesses. Here's what admins need to know about the Semi-Annual Channel.
Windows Server pricing muddies purchasing decision process
Windows Server pricing surges with each new release of the server operating system, but the software-defined technologies introduced with each ensuing version can provide savings when looking at the full financial picture.
Get to know your Windows 10 update options
The three Windows 10 update options — Insider Preview, the Semi-Annual Channel and the Long-Term Servicing Channel — handle the process differently.
A Windows Server release built for the DevOps crowd
Microsoft customizes a Windows Server release option for enterprises that want the latest container and cloud features to spur their development efforts.
Trending Terms
Microsoft Windows 10 LTSB
Server Core
GUI
Nano Server
Microsoft Windows Server SAC
Windows as a service
Writing for Business
A large ______ of dependencies in an operating system can make it hard to change one thing without impacting others.
A. amount
B. number
Answer