Feb 20 2017 3:20PM GMT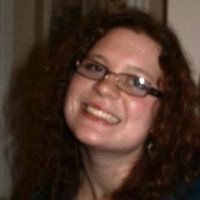 Profile: Kaitlin Herbert
Tags:
Microsoft HoloLens is a virtual reality (VR) headset with transparent lenses for an augmented reality experience. Continued…
Quote of the Day
"HoloLens is immersive, and is much more of an output and input device." – Wes Miller
Learning Center
HoloLens tested for bridge inspections
Cambridge University is investigating how augmented reality could help improve safety and lower the cost of inspecting large structures such as bridges.
HoloLens: Microsoft hologram technology exhibits healthcare prospects
The cadavers used by medical students may be replaced if the Microsoft hologram technology, HoloLens — capable of producing 3-D models — makes its way into healthcare.
Is the Microsoft HoloLens 3D headset the next great enterprise mobility tool?
Learn how businesses can use the Microsoft HoloLens 3D headset to increase productivity, even though it's not an ideal enterprise mobility tool.
Windows 10 brings security, Cortana for PCs and holograms
A sneak peak of Windows 10 has brought enthusiasm back to Microsoft, with Universal Apps, Office for tablets, Cortana for PCs and Windows Holographics.
Augmented and virtual reality make a play for the enterprise
Experts at Deloitte Digital explained why augmented and virtual reality are poised to shake up the enterprise: The Data Mill reports.
Trending Terms
holographic processing unit
augmented reality
VR headset
holographic display
virtual reality
spatial sensing
Writing for Business
Microsoft HoloLens mixes cameras and holographic video over a person's actual _________.
A. perspective
B. prospective
Answer