Dec 12 2017 7:21PM GMT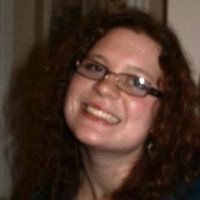 Profile: Kaitlin Herbert
Tags:
Microsoft Azure Data Lake is a highly scalable public cloud service that allows developers, scientists, business professionals and other Microsoft customers to gain insight from large, complex data sets. Continued…
Quote of the Day
"Finding a balance between regulating the data lake and keeping it wide open for analytics uses is one of the most important considerations for a successful deployment." – Trea Lavery
Learning Center
Job searches reveal top skills for tech positions
Tech positions today are calling for skills in JavaScript library React and cloud computing platforms, according to new research by jobs site Indeed.
Quiz: What's your IQ on data lake implementation and management?
Take this quiz to find out if you're ready for a data lake implementation at your company, and if you're prepared to get all of the analytics benefits one provides.
Five quick links: Managing big data in the cloud
Managing big data in the cloud can be as complex as the data itself, but new tools can help. Here are five quick links to get acquainted with big data and its relationship with cloud.
Compare AWS vs. Azure vs. Google big data services
Big data services for AWS vs. Azure vs. Google are hard to compare, but customers benefit from the competition. Choosing one or the other comes down to testing the waters.
Azure Data Lake Analytics gets boost from U-SQL, a new SQL variant
U-SQL is a dialect of T-SQL that takes a page out of the Hive playbook. It's meant to tame Azure Data Lake Analytics for SQL mortals.
Trending Terms
Windows Azure
data lake
Apache Hadoop YARN
semi-structured data
archival storage
SQL Azure
Writing for Business
Although big data is getting bigger all the time, much of the data being collected ___ useless.
a. is
b. are
Answer