Jun 28 2017 8:47PM GMT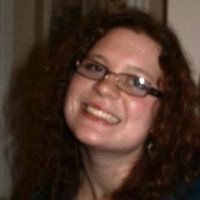 Profile: Kaitlin Herbert
Tags:
Microservices is an approach to application development in which a large application is built as a suite of connected modular services. Continued…
Quote of the Day
"Convergence toward a microservices architectural style does not start at the technology level; it requires organizational change." – Bert Ertman
Learning Center
Determining when a microservice approach is not the best architecture
A developer at the U.S. Digital Service explains how a blind rush to a microservice approach created more problems than it solved.
IBM delivers new DevOps stack for microservices development
IBM's new Microservice Builder provides an integrated DevOps pipeline for microservices development, deployment and management.
Everything you need to know — and love — about testing microservices
Testing microservices is just the beginning. Today's testers need to understand DevOps and containers, too. Expert Gerie Owen has advice on keeping up.
The benefits of microservices for mobile, and how Node.js can help
A Red Hat architect explains why the benefits of microservices are a big win for mobile and why frameworks like Node.js are worth considering.
Red Hat exec explains how to tackle microservices development issues
Find out why microservices development and building a microservice architecture is no picnic, thanks to immature tools and architectural models.
Trending Terms
monolithic architecture
microservice architecture
SOA
containerization
RESTful API
DevOps
Writing for Business
If you're not _______ well-versed in microservices and containers, you're running at the back of the pack.
A. already
B. all ready
Answer