Jun 12 2018 6:06PM GMT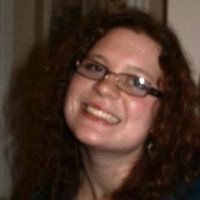 Profile: Kaitlin Herbert
Tags:
A microgrid is a small-scale power grid that can operate independently or collaboratively with other small power grids. Continued…
Quote of the Day
"Most modern data centers draw on a local electrical grid for primary power and rely on diesel generators for backup power. A microgrid approach allows providers to take advantage of local, renewable and cheaper resources that afford the security of a more consistent, closer primary power source." – Gina Narcisi
Learning Center
Energy-efficient data centers: Tap local, sustainable resources
A microgrid approach using local power and renewable sources can help providers build out more self-sustaining, energy-efficient data centers.
NSA issues highlight need for renewable data center power planning
At Niobrara, data center power planning came first, with a never-fail mix of natural gas and renewable energy power. Only a few companies could occupy the self-powered data center.
Why cities must get smart about IoT
Smart cities, says ClearBlade's Aaron Allsbrook, can enable ecosystems, entice technology pioneers and provide gravitational pull for diverse arts and ethnic communities.
Greenwave Systems helps power island's smart energy project
A smart energy project in Bornholm is helping the Danish island maximize green energy use and put it on track to meet its goal of becoming carbon free by 2024.
How machine learning improves energy consumption
Machine learning stands to have an incredibly powerful opportunity to transform the way we globally produce and consume energy.
Trending Terms
electric grid
renewable energy
smart grid
bulk power system
electrical power management system
green networking
Writing for Business
In a _______ circuit, external noise can be picked up from appliances in the vicinity, from electrical transformers, from the atmosphere and even from outer space.
A. hard wired
B. hard-wired
Answer