Oct 3 2017 7:33PM GMT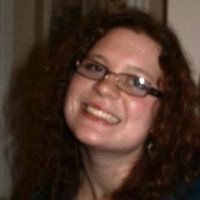 Profile: Kaitlin Herbert
Tags:
Metadata management is the administration of data that describes other data. Continued…
Quote of the Day
"Managing metadata is a function as important as master data management and data governance, since metadata management is a foundational component for each of those disciplines." – Anne Marie Smith, Ph.D.
Learning Center
A strong metadata management process eases big data woes
A well-organized metadata management process can make all the difference in analyzing big data and delivering actionable business intelligence results.
Metadata management tools help data lake users stay on course
Consultant David Loshin details how metadata management tools can help data scientists avoid creating inconsistent views of the information in data lakes.
Mixed metadata, master data management process a must for mobile apps
IT teams need to implement a combined metadata and master data management process to help keep data consistent as the business use of mobile apps expands.
How metadata management relates to data governance and MDM
Without effective metadata management processes, an organization couldn't have a successful data governance or master data management program, says consultant Anne Marie Smith.
Adaptive Metadata Manager helps manage enterprise data governance
Adaptive Metadata Manager is a repository-oriented data governance tool that lets enterprises create, access and manage data assets and policies.
Trending Terms
metadata
document metadata
structured content
metadata security
document sanitization
sensitive information
Quiz Yourself
This metasyntactic variable saves a place for a value that can change.
a. What is foo?
b. What is yaw?
Answer