Jan 25 2017 8:50PM GMT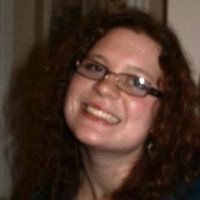 Profile: Kaitlin Herbert
Tags:
A MEMS (microelectromechanical system) is a miniature machine that has both mechanical and electronic components. Continued…
Quote of the Day
"IoT has evolved from the convergence of wireless technologies, micro-electromechanical systems (MEMS) and the internet." – Warwick Ashford
Learning Center
UK more than doubles funds to build internet of things
UK government more than doubles funding for technology companies making devices that communicate over the internet.
Smart dust could be magic for IT
"Smart dust" devices are tiny wireless sensors that can detect everything from light to vibrations. Thanks to recent manufacturing breakthroughs, applications could range from monitoring temperature and humidity or tracking enemy movements in a military operation.
Asean countries consider IoT for smart farming
Malaysia is leading the way when it comes to using internet of things technologies to improve agriculture.
Plexxi integrates SDN with Calient's 3D MEMS optical switch
By integrating with Calient's 3D MEMS optical switch, Plexxi has added dynamic, any-to-any interconnection to its software-defined networking technology.
2013 networking industry outlook: Network fabrics can't kill spanning tree
451 Research's Erica Hanselman makes predictions for the networking industry in 2013. Network fabrics won't kill spanning tree; enterprises will look at Ethernet exchanges for hybrid cloud.
Trending Terms
smart dust
MUMPs
piezoelectricity
control network
DARPA
mechatronics
Writing for Business
Advantages of MEMS sensors are their size and their ability to be more closely integrated with their associated _______ devices.
A. electronic
B. electric
Answer