Mar 6 2018 6:31PM GMT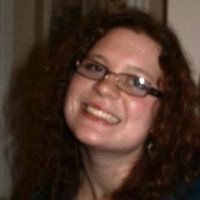 Profile: Kaitlin Herbert
Tags:
Medical transcription software (MTS) is a specialized speech recognition program that includes a database of medical terminology. Continued…
Quote of the Day
"Recording transcripts allow users to see clearly who is speaking, when they spoke, and do an intelligent search by keywords." – Roopam Jain
Learning Center
Blue Jeans integrates AI-powered transcription technology
Blue Jeans and Voicera partner to bring AI transcription technology to online meetings, while ZaiLab enters the U.S. cloud contact center market.
How to purchase, implement a medical speech recognition system
A medical speech recognition system can help health care facilities achieve meaningful use, thanks to digitized records. CIOs show how it's done.
Mobile and IoT drive better outcomes in healthcare
Mobile devices and IoT technology are creating a seamless, secure experience for patients and healthcare organizations alike.
Automated transcription services could be integral to web conferencing
Zoom will let users automatically transcribe online meetings. More web conferencing vendors are expected to add automated transcription services soon.
A look at the leading medical imaging software on the market
Learn about the leading medical imaging software and how these products help blend old and new tech to promote collaborative healthcare environments.
Trending Terms
speech recognition
medical transcription
electronic health record
health IT
streaming sound
Writing for Business
The concept of electronic health records ______ interoperability.
a. implies
b. imply
Answer