Jan 30 2017 5:03PM GMT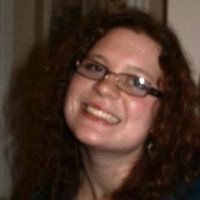 Profile: Kaitlin Herbert
Tags:
Medical device class (MDC) is a regulatory category defined by the United States Food and Drug Administration (FDA). In the United States, the FDA has the authority to regulate medical devices before and after they reach the marketplace. Continued…
Quote of the Day
"In today's world of medical devices that are connected to a hospital's network or even a patient's own internet service at home, we see significant technological advances in patient care and, at the same time, an increase in the risk of cybersecurity breaches that could affect a device's performance and functionality." – Suzanne Schwartz, M.D.
Learning Center
FDA issues medical device cybersecurity guidance for manufacturers
Medical device cybersecurity gets new FDA guidance; plus, Obama announces U.S. retaliation to Russia's election hacks and more.
St. Jude Medical finally patches vulnerable medical IoT devices
Vulnerable medical IoT devices were patched after St. Jude Medical insisted they don't exist. Plus, the Email Privacy Act is reintroduced and more.
Understanding FDA guidance on medical device cybersecurity
Medical device manufacturers and hospitals should pay attention to the new FDA guidance on cybersecurity of medical device. Expert Mike Villegas explains what the guidelines mean.
3D printing in healthcare blends medical and consumer devices
Certain uses for 3D printing in healthcare, such as hearing aids, are oversaturated, but the technology is finding its place in custom consumer devices.
Malware detection tool tackles medical device security
University of Michigan researchers designed WattsUpDoc, an embedded system security tool designed to detect malware in hospital equipment and improve medical device security.
Trending Terms
IoMT
medical 3-D printing
medical body area network
HIPAA covered entity
FDA
Writing for Business
The FDA reclassified sutures as Class II medical devices in the early ______.
A. 1990's
B. 1990s
Answer