Jul 13 2017 7:42PM GMT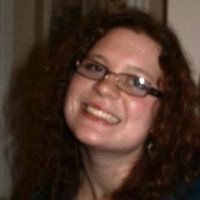 Profile: Kaitlin Herbert
Tags:
Medical device class (MDC) is a regulatory category defined by the United States Food and Drug Administration (FDA). In the United States, the FDA has the authority to regulate medical devices before and after they reach the marketplace. Continued…
Quote of the Day
"The FDA medical device guidance has many good recommendations on how enterprises should treat medical devices with IT components as an important part of their IT infrastructure." – Nick Lewis
Learning Center
Medical device safety needs to be given more attention, an expert says
Rather than focus on medical device safety, healthcare agencies have focused on patient privacy, one expert said.
Applying the new FDA medical device guidance to infosec programs
The new FDA medical device guidance for manufacturers should be incorporated into enterprise infosec programs, too. Learn about the important takeaways.
Connected medical device security: The usefulness of unenforceable guidance
If manufacturers and healthcare systems can together tackle the connected medical device security challenge, it will create a safer environment for patients.
Cybersecurity of medical devices: The new threat landscape
Cybersecurity of medical devices is even more important during a time of constant attacks. Experts discuss precautions to take and the FDA's guidance.
How technology can improve medical device safety in infusion pumps
Medical device safety in the connected infusion pump arena requires better software to manage accuracy, intelligence and usability of the pumps.
Trending Terms
FDA
telepresence robot
Reference Information Model
HIPAA
medical body area network
remote patient monitoring
Writing for Business
The FDA reclassified sutures as Class II medical devices in the early ______.
A. 1990's
B. 1990s
Answer