Apr 18 2018 3:47PM GMT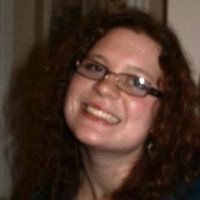 Profile: Kaitlin Herbert
Tags:
Martech is the area of customer relationship management (CRM) that is concerned with using digital tools to automate tasks and help marketers make data-driven decisions. Continued…
Quote of the Day
"Everyone should have a good idea of their CRM capabilities, their automation system and where their website is, and you can base a lot of the other decisions off this. If you're inheriting a martech stack, these are the hardest products to change." – Maria Pergolino
Learning Center
Measure your digital marketing ROI, keep your job
Digital marketing ROI has been difficult to tie to concrete revenue numbers — until now. New data tools and measurement metrics mean CFOs can now hold marketing to the same accountability as sales and operations.
How to best manage your martech stack: A Q&A with Scott Brinker
ChiefMarTec co-founder Scott Brinker talks about the growing marketing technology landscape, tips for controlling your martech stack and his new role at HubSpot.
Customizing a martech stack to meet business needs
How do you make marketing automation platforms drive leads to your sales funnel? It takes the right martech stack and content to push to potential customers.
Pipeline podcast: Exploring the growth of the martech stack
Marketing technology and how to organize your martech stack were the focus of the recent MarTech Conference in Boston.
CRM, martech stack helping customers hear Sprint now
Sprint's CRM and martech stack helps keep momentum and customer gains from 2016's successful ad campaign bounce. CMO Roger Sole discusses this and more.
Trending Terms
programmatic advertising
marketing automation
content management system
structured content
web analytics
digital customer experience delivery platform
Writing for Business
I requested copies of the marketing report for other team members and ____.
A. me
B. myself
C. I
Answer