Aug 9 2017 4:20PM GMT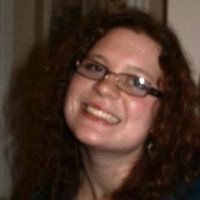 Profile: Kaitlin Herbert
Tags:
A managed service provider (MSP) is a company that remotely manages a customer's IT infrastructure and/or end-user systems, typically on a proactive basis and under a subscription model. Continued…
Quote of the Day
"For MSPs to continue to be relevant, they need to be finding ways to evolve their business. What they need are tools that are going to allow them to serve that need to be not only an IT consultant, but a security consultant at the same time." – Sean Sykes
Learning Center
How can MSPs evolve into cybersecurity companies?
Managed services providers at ChannelCon 2017 described their journeys of transitioning into cybersecurity companies.
MSP documentation: Why it's essential to scaling your business
Implementing MSP documentation practices will result in efficiency gains and enable companies to scale better than they could before.
AWS Managed Services adds competition to MSP market
AWS Managed Services competes with independent managed service providers. And while the services ease cloud deployments, learning and price barriers exist.
MSP marketing: Learn the fishing and farming methods
At the MSPWorld 2017 conference, Angela Leavitt of Mojo Marketing outlined two methods that can provide the frameworks for MSP marketing initiatives.
How to create a cybersecurity program for your own MSP
For MSPs, developing and maintaining an in-house cybersecurity program is the first step toward launching an IT security practice.
Trending Terms
MSP platform
managed IT service
channel partner
MSSP
VAR
Writing for Business
In information technology, an ___________ specifies the overall structure, logical components, and the logical interrelationships of an information system.
a. architecture
b. infrastructure
Answer