Aug 3 2018 9:52PM GMT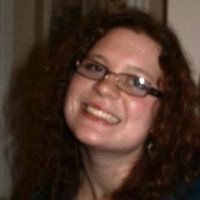 Profile: Kaitlin Herbert
Tags:
A malvertisement (malicious advertisement) is an advertisement on the Internet that is capable of infecting the viewer's computer with malware. Continued…
Quote of the Day
"To reduce the risk of malvertising attacks affecting the enterprise, security teams should follow general endpoint antimalware advice such as keeping up to date with patches, not running as an admin and so on." – Nick Lewis
Learning Center
Malvertising campaign tied to legitimate online ad companies
Several online advertising companies were implicated in a Check Point Research report on an extensive malvertising campaign that involved more than 10,000 compromised WordPress sites.
How does the Stegano exploit kit use malvertising to spread?
The Stegano exploit kit is being spread through a malvertising campaign found on major websites. Find out how organizations can prevent malvertising.
Healthcare breaches drop, but ransomware attacks rise
Healthcare breaches of patient data dropped in 2017, but ransomware incidents increased, and the insider threat remained strong.
New cloud threats as attackers embrace the power of cloud
Here's a look at the top cloud threats in 2018 and some guidelines for protecting platforms and infrastructure in public clouds.
Android vulnerability: How can users mitigate Janus malware?
Android recently disclosed a new Android vulnerability — dubbed Janus — that injects malicious code into reputable apps and infects systems. Discover how this vulnerability works with expert Nick Lewis.
Trending Terms
malware
botnet
identity theft
scareware
Stegano
antimalware
Quiz Yourself
The CEO thought everyone could ______ easily once the antivirus software was updated but unfortunately the company wasn't protected against social engineering tactics.
a. breath
b. breathe
Answer