Jun 30 2017 4:17PM GMT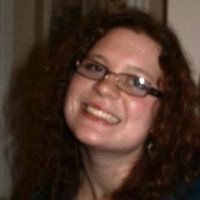 Profile: Kaitlin Herbert
Tags:
Machine learning is a type of artificial intelligence (AI) that allows software applications to become more accurate in predicting outcomes without being explicitly programmed. Continued…
Quote of the Day
"Machine learning is a powerful tool, but you can cut yourself. You may have a model that looks like it works, but later you find its predictions are bogus." – Zoiner Tejada
Learning Center
Machine learning platforms comparison: Amazon, Azure, Google, IBM
There are many machine learning platforms today, but choosing the right one is tough. Use this chart to learn about your options.
Machine learning systems are a 'land rush' of opportunity for CIOs
Machine learning systems are breaking new ground, and CIOs have a chance to do the same, according to MIT superstars Erik Brynjolfsson and Andrew McAfee.
A physician-programmer experiments with AI and machine learning in the ER
Artificial intelligence and machine learning are coming to the enterprise. One way for CIOs to prepare is to design a flexible architecture.
Deep learning vs. machine learning: The difference starts with data
While they may seem similar, there are some real differences in deep learning vs. machine learning that can affect analytics applications in businesses.
MIT aims to pry open 'black box' of machine learning systems
SystemsThatLearn@CSAIL, a new initiative at MIT, wants to accelerate the development and democratization of machine learning systems.
Trending Terms
AI
data mining
predictive analytics
deep learning
neural network
predictive modeling
Writing for Business
Some employees fear that computers will take over their jobs with the _______ of machine learning, but that is not the case.
A. raise
B. rise
Answer