Feb 22 2018 4:08PM GMT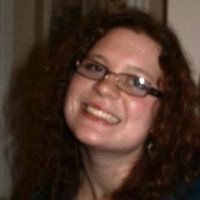 Profile: Kaitlin Herbert
Tags:
Machine code, also known as machine language, is the elemental language of computers. Continued…
Quote of the Day
"Many applications are developed in programming languages that are not compiled to efficient machine code before deployment, but that are translated by an interpreter to machine code while the application runs." – David Bicknell
Learning Center
Few own up to source code theft cybersecurity threats
Are you adequately protected against source code theft? Stealing trade secrets is often an inside job done by staffers about to change jobs.
Binary code scanners, like purchasing security vulnerability insurance
Learn why binary code scanners are critical to finding vulnerabilities in open source components and keeping the connected, IoT world safe.
Use APM tools to find app anomalies, wherever they occur
Applications built from hundreds of cloud services glued together with APIs benefit when developers use APM tools to root out hard-to-find bottlenecks.
Apple's confidential iBoot source code leaked online
Apple's iBoot source code was discovered on a public GitHub repository. The company has since ordered its removal, confirming the code's legitimacy.
Obfuscation may prevent reverse engineering
Reverse engineering can reveal all of the source code in your .NET applications. Expert Dan Cornell recommends code obfuscation as a protective measure.
Trending Terms
reverse engineering
compiler
firmware
hexadecimal
programming language generations
source code
Writing for Business
Open source describes any software whose source codes in the public domain or that is copyrighted and distributed under an ______________.
a. open source license
b. open-source license
Answer