Aug 30 2018 8:09PM GMT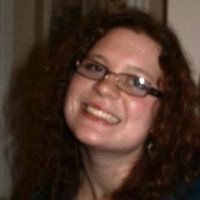 Profile: Kaitlin Herbert
Tags:
A low-code/no-code (LCNC) development platform is a visual integrated development environment (IDE) that allows citizen developers to drag-and-drop application components, connect them together and create a mobile or web app. Continued…
Quote of the Day
"A lot of low-code/no-code platforms allow you to get on and build an app but then if you want to take it further, you'll see users wanting to move to something else." – Ray Wang
Learning Center
No-code and low-code tools seek ways to stand out in a crowd
No-code and low-code platform providers differentiate their tools to woo users in a hot market. Companies such as Skuid have new templates or ready-made apps that users can customize, while Quick Base offers Kanban reports, and OutSystems plans to add AI to its tools.
Mitigate low-code/no-code platform security risks
Low-code/no-code platforms simplify app development, but also come with inherent security risks. Use these best practices to address these issues head-on.
Pros and cons of a low-code platform for mobile
A low-code platform is like a double-edged sword; it makes mobile app development easy — but it also makes development accessible to non-developers. Explore the advantages and challenges of this emerging development trend.
Low-code platform leaders for business users push usability, AI
A recent Forrester Research study spotlights Microsoft, AppSheet and Betty Blocks among a dozen low-code platform providers for business users who wish to create mobile applications without writing code. Low-code platforms have become popular tools to help companies overcome the developer talent gap.
No-code/low-code app development evolves from loathed to loved
Forward-thinking CIOs have turned a corner and come to use no-code/low-code app development tools for better business project success.
Trending Terms
citizen development
GUI
NoOps
build your own app
Scratch
mobile application development platform
Quiz Yourself
A citizen developer can help companies ________ to changing business needs by creating simple solutions with minimal involvement from IT.
A. adopt
B. adapt
Answer