Aug 23 2019 7:25PM GMT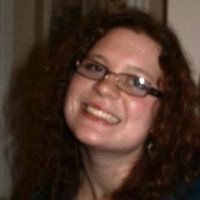 Profile: Kaitlin Herbert
Tags:
A low-code/no-code (LCNC) development platform is a visual integrated development environment (IDE) that allows citizen developers to drag-and-drop application components, connect them together and create a mobile or web app. Continued…
Quote of the Day
"Low-code app developers must adhere to policies that govern data and resource usage. Lacking governance puts budgets, security and compliance at risk." – Tom Nolle
Learning Center
Evaluate low-code app development strategies, tools and practices
Low-code app development is here to stay. The market for low-code platforms is primed for growth as more businesses turn to tools that enable fast development, inside and outside of IT. Read our expert advice to compile a low-code strategy and address the challenges of these platforms.
Mendix tweaks low-code, no-code platform with AI, mobile
Mendix's Summer '19 release of its low-code, no-code platform brings enhanced no-code capabilities to support citizen developers. The release also features enhancements to the Mendix AI-powered tool that directs developers on which next step to take in coding.
Assess the pros and cons of citizen developers in the enterprise
As organizations look for ways to drive efficiency and keep costs low, some use citizen developers to build internal apps, rather than seasoned pros. Low-code/no-code development platforms enable this shift, but just because they can doesn't mean they always should.
No-code app development vendor Crowd Machine bets on channel
Crowd Machine, a no-code app development platform, is cultivating channel partnerships in a recently launched four-tier program that offers recurring revenue streams. Learn more about this vendor's partner initiative.
How low-code governance helps IT protect data, limit sprawl
As citizen developers create applications at a faster pace and with less technological heavy lifting than ever before, IT should empower an oversight team to handle low-code governance. Apply some discipline to data security and resource usage in low-code apps before it's too late.
Trending Terms
citizen development
Salesforce Lightning
iterative development
software developers kit
integrated development environment
mobile application development
Quiz Yourself
None of you _________ responsibility for this spaghetti code fiasco?
a. accept
b. accepts
Answer