Oct 4 2017 6:17PM GMT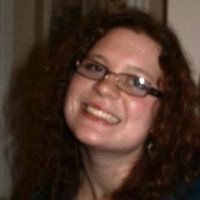 Profile: Kaitlin Herbert
Tags:
Logistic regression is a statistical analysis method used to predict a data value based on prior observations of a data set. Continued…
Quote of the Day
"Machine learning — Amazon Machine Learning, in particular — is a step up from traditional analytics because it focuses on predictive and potentially prescriptive results." – Alan R. Earls
Learning Center
Machine learning defies odds to aid asset management across industries
Machine learning's promise of improving asset management is what keeps the spark going, says Saviant Consulting's Yatish Patil.
Amazon Machine Learning platform packs punch but lacks tooling
The Amazon Machine Learning platform has several noteworthy limitations involving data storage, model tuning and detailed functionality
Machine learning platforms comparison: Amazon, Azure, Google, IBM
There are many machine learning platforms today, but choosing the right one is tough. Use this chart to learn about your options.
Amazon Lex flexes Alexa's machine learning muscles
Amazon Lex, part of Amazon AI, removes restrictions on Alexa skills and enables developers to build apps that can understand verbal input from end users.
Machine learning use cases add up in AWS' favor
Amazon Machine Learning use cases are as diverse as AWS' pool of customers. Competition exists from IBM and Microsoft, but Amazon's product has a foothold in the market.
Trending Terms
historical data
machine learning
data preparation
Amazon Machine Learning
predictive analytics
Quiz Yourself
A ________ tree is a graph that uses a branching method to illustrate every possible outcome of a decision.
a. decision
b. predictive
Answer