Feb 23 2018 4:27PM GMT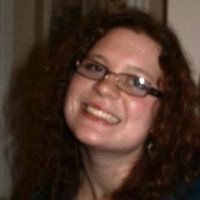 Profile: Kaitlin Herbert
Tags:
Lemmatization is the grouping together of different forms of the same word. Continued…
Quote of the Day
"NLP technology uses text and speech analytics to identify patterns in speech, a capability that can help businesses gain insight into how they can improve their products." – Nicole Lewis
Learning Center
NLP technology inspires customer interaction projects in key verticals
NLP technology is starting to generate projects for IT service companies as businesses look to improve customer experience through chatbots and other apps.
Call center automation advances, but only as far as NLP can take it
Call center automation is changing customer service and enriching survey efforts, but strides forward hinge on natural language processing improvements.
AI in IT tools promises better, faster, stronger ops
Autonomous robots don't lurk around every corner, but there is growing AI in IT operations, and it yields improved speed, accuracy, analysis and insight.
Natural language generation software making inroads in enterprises
Natural language generation software is gradually finding its way into enterprises as businesses look to deploy emerging artificial intelligence tools.
Natural language driving proliferation of FB Messenger
Natural language processing isn't quite ready to pass the Turing test, but NLP bots using the technology are taking off.
Trending Terms
natural language understanding
search engine
HCI
natural language processing
stemming
AI
Writing for Business
Although some parts of the consumer industry are adept at using artificial intelligence apps practically and profitably, most businesses are slow to ________ and implement AI.
a. except
b. accept
Answer