Feb 3 2017 9:45PM GMT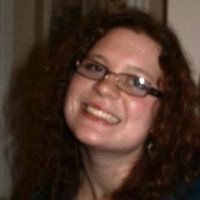 Profile: Kaitlin Herbert
Tags:
Kubernetes is Google's open source system for managing Linux containers across private, public and hybrid cloud environments. Continued…
Quote of the Day
"We leverage a broad spectrum of operating systems for our application workloads. This is a testament to the inclusive and open nature of the Kubernetes ecosystem." – Justin Erenkrantz
Learning Center
Kubernetes multicloud orchestration pushes Docker portability forward
Kubernetes and Docker are more than just production-ready at one fintech company — Docker portability across clouds is closer to reality.
Q&A: Former Googlers' startup nurtures enterprise Kubernetes
Enterprise Kubernetes in production will take a step closer to reality if former Google engineer and Heptio CEO Craig McLuckie has his way.
Enterprises get first glimpse into Kubernetes for Windows
With the public preview of Kubernetes 1.5, introduced in December 2016, enterprises get Kubernetes for Windows servers.
Containers and Kubernetes ease OpenStack lifecycle management pain
Kubernetes orchestration for the Mirantis lifecycle management tool is just one way Docker containers are being used to simplify OpenStack operations.
Tech firms roll out Kubernetes in production
Putting Google's Kubernetes in production requires some technical elbow grease, but it has DevOps benefits for companies such as Concur and Barkly.
Trending Terms
Google Container Engine
container management software
Docker Swarm
cluster
rolling deployment
Writing for Business
In Kubernetes, a replication controller scales containers horizontally, ensuring there are more or ________ containers to meet the overall application's computing needs.
A. less
B. fewer
Answer