Jun 20 2017 7:17PM GMT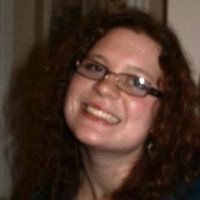 Profile: Kaitlin Herbert
Tags:
A kiosk (pronounced KEE-ahsk) is a small, free-standing physical structure that displays information or provides a service. Kiosks can be manned or unmanned and unmanned kiosks can be digital or non-digital. Continued…
Quote of the Day
"The early success of self-service health kiosks, as well as the increased costs of healthcare, is opening the door for a new wave of low-cost and convenient health screenings." – Reda Chouffani
Learning Center
Rise of retail health kiosks enables greater patient engagement
More retail stores are beginning to offer self-service health kiosks that allow customers to conveniently check their vital signs during a shopping trip.
Healthcare kiosk showcased by Dell, Bay State Hospital
A healthcare kiosk powered by Dell telemedicine technology is showcased at Baystate Health's health IT incubator. The kiosk enables telecheckups.
Virtual assistants part of expanding patient engagement
The widespread availability of smartphone virtual assistants may clear a path for their use in healthcare.
Making customer connections with interactive digital marketing
Talking digital marketing trends, digital signage, personalization and why customer engagement is the new name of the game with Jesse Cooper, co-founder of MetroClick.
Internet of Medical Things improves patient experience
Healthcare providers are using the Internet of Medical Things to improve the patient experience, from tracking people in surgery to remote monitoring.
Trending Terms
employee self-service
customer self-service
telehealth
Internet of Medical Things
remote patient monitoring
community computing
Writing for Business
The ___________ records of UK offenders are now available electronically.
a. health care
b. healthcare
Answer