Jul 14 2017 7:50PM GMT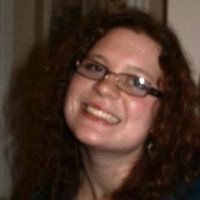 Profile: Kaitlin Herbert
Tags:
Keiretsu is a business network composed of manufacturers, supply chain partners, distributors and financiers who remain financially independent but work closely together to ensure each other's success. Continued…
Quote of the Day
"Companies with standout supply chains take an end-to-end view of the supply chain's function in the company, rather than viewing functions in silos." – Greg Gerstenhaber
Learning Center
Supply chain performance management provides key metrics for finance
Learn the basics of supply chain performance management and how tools like ETL can put the best metrics in the hands of finance and supply chain managers.
The top five supply chain trends companies must address now
Supply chain trends include all things digital and address volatile shifts in the business landscape. Here's how companies can create processes to come out ahead.
The digital transformation of industrial organizations
The process of digital transformation looks very different at an industrial company than it does at a pure technology company.
Next-gen technology helps mitigate supply chain risks
An SAP Ariba Live panel discussed how companies can use next-gen technology to discover and prevent hidden supply chain risks.
Curing the IT identity crisis starts with understanding corporate culture
Author Jill Dyche talks about her new book and explains why she thinks CIOs and IT leaders are going through a serious IT identity crisis.
Building a DevOps culture? First, look outside the enterprise
Building a DevOps culture requires using outside resources. It's one of the simplest ways to get lean and efficient. Your company doesn't exist in a bubble.
Trending Terms
supply chain management
supply chain planning
supply chain event management
extended enterprise
lean production
corporate culture model
Writing for Business
_______ a DevOps culture to establish partnerships in a data center isn't easy, but it brings great rewards.
A. adapting
B. adopting